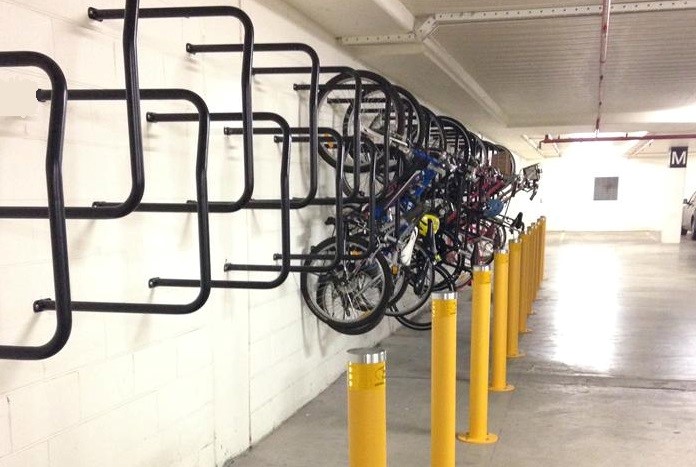 Australian Bollards is proud reveal that Lend Lease, 242 Exhibition Street has received a number of NK-2000 Ned Kelly Bike Racks. They also received a bike repair station and black finished bike hoops.
Bicycle riders at Lend Lease will never have to worry again about finding parking space or having to go home on half deflated tyres. The racks support all makes and models including those with mud guards, while the repair station includes a pump, a bike holder and a range of the most common tools.
Bike owners can rest assured their property will be stored in the best possible way due to the way the Ned Kelly Bike Racks support the bikes. The bike rests on the frame and wheel so pressure is not placed solely on the spokes, making sure they won't be damaged or worn while hanging.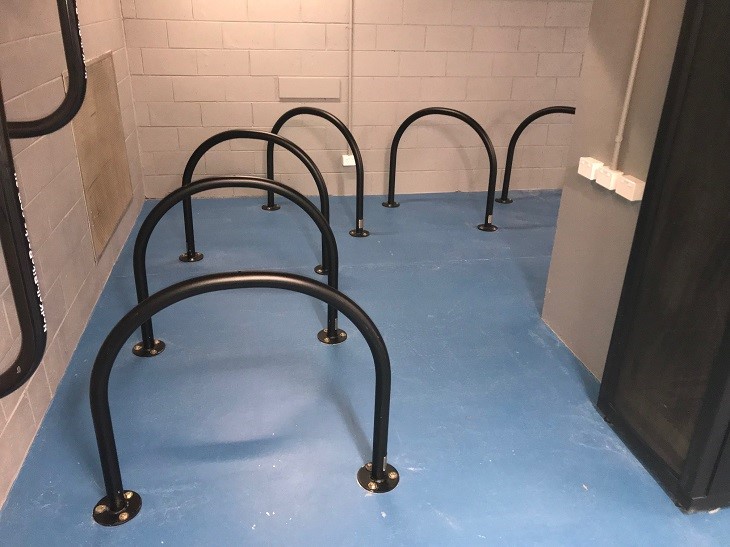 Ned Kelly Bike Racks is designed to make the most out of the available space. The racks have been installed on an NJM propriety framing system, designed to allow the bikes to be parked vertically, which is the best way to utilise space. Raising the bike racks into the air simply allows for more to fit. The racks are placed half a meter apart so the handlebars do not overlap.
Ned Kelly Bike Racks has been tested and is compliant with Australian Standards AS2890.3 for Bicycle Parking Facilities. This means they can be installed at a wide variety of locations that require this standard to be met.
We can also customise a solution to suit your bike storage needs, including specialised installation needs, tailored colours and the possibility to add bollards that provides further protection against passing vehicles.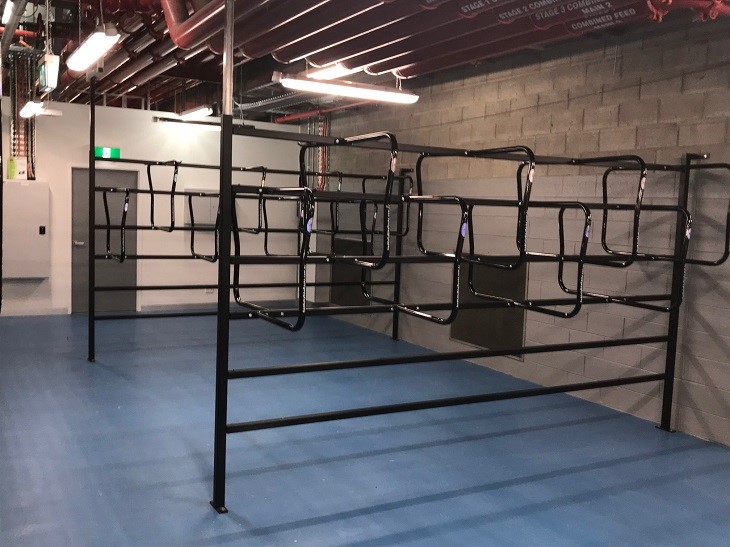 This was a customized Australian Bollards solution aiming to give the client maximum value and as many features as possible.